In May 2022, we co-hosted a live panel and networking event, with our recruitment partner Stott & May, entitled 'You can't manage what you can't measure' as part of Stott & May's GroWiT series.
The event, held at our new Reading offices, featured four wonderful speakers and guests from a variety of industries discussing what diversity data is, the importance of gathering it, and what companies can do with the data.
The interactive panel of Faith Ruto (MBA), Ashanti Bentil-Dhue, Ellie Highwood and FSP's Chief Operating Officer, Tim Ebenezer were able to share valuable insights and experiences and encourage positive debate.
The GroWiT events are a fantastic forum for sharing best practice and supporting likeminded organisations and individuals in their Diversity & Inclusion journey. We hugely value being part of communities like this one looking to encourage and drive positive change.
We were delighted to receive such positive feedback and very much look forward to events like this in the future.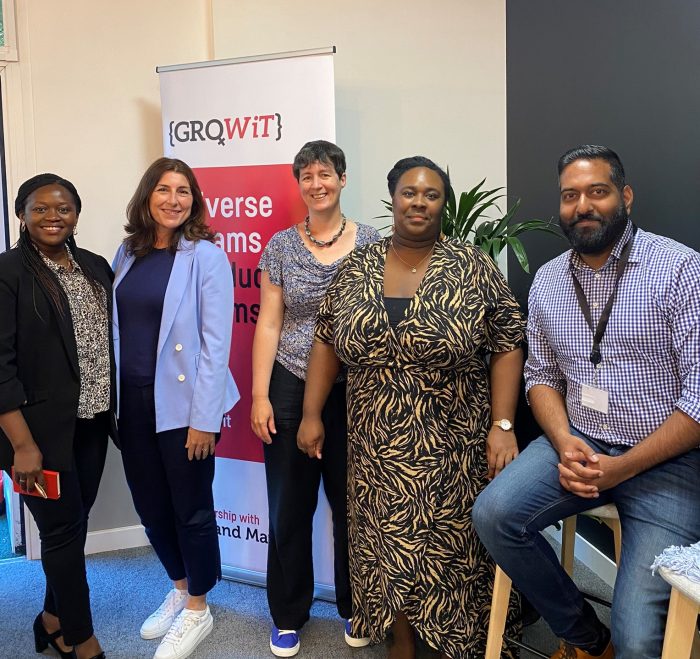 Some feedback from our panel & guests:
Tim Ebenezer, Chief Operating Officer – FSP
"It was great to have such a key involvement in this event. With a keen interest in Data myself, it was fantastic to explore this further from a Diversity perspective and hear perspectives from the experts on the panel, about how best to gather diversity data and utilise it. It is important that we facilitate, and take part in events and opportunities like this, where we can listen, and continue learning from others about how to build a truly diverse & inclusive workforce environment that our people are proud to be a part of."
Lorraine Stockle, Associate Director, Talent Acquisition – Verizon
"It was great to connect in person again, to continue to network and learn from each other as industry peers. This topic was particularly interesting, from learning how to begin to gather and analyse data, to evolving it to define strategies and workforce plans."
Susie Ramroop, Leadership Transformation Expert
"GrowIT events are amongst my favourite in the networking calendar. Stott & May always attract high quality speakers and audiences who share the same values and the same desire for a fairer, more balanced working world. I particularly love the vulnerability in the Q and A where people share their leadership challenges and generate healthy and hearty food for thought.
FSP were fabulous hosts. Their offices and people are forward looking. What a great company!"