Purpose Led.
Performance Driven.
At the heart of everything we do is our unwavering commitment to the positive transformation and evolution of organisations and their people.
We help our clients become agile, engaged and supremely equipped for a successful future. 
Unrivalled Expertise.
Extensive track record of delivering high impact digital transformation.
Heart-Led Performance.
Commitment to excellence balanced with compassion and empathy.
World-Class Culture.
We live and radiate our values and ethos at all times – we do the right thing.
Forward. Together.
Partnership and trust embodied by one integrated team with our clients.
FSP-X : THE FSP EXPERIENCE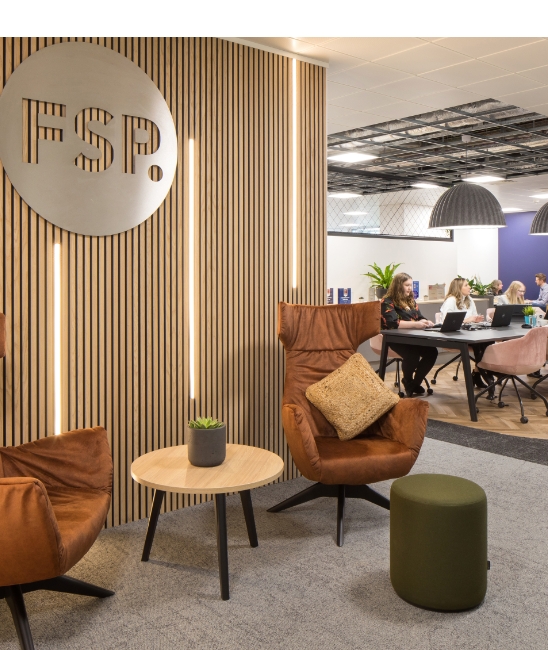 DESIGNED TO FEEL DIFFERENT
Our values and ethos support a focus on doing the right things, in the right way, to build momentum and create positive impact that people are proud of.
FSP-X is the manifestation of our ethos and its positive impact on our customers, employees and community. We are passionate about achieving mutual success and delivering remarkable experiences.
As experts in our field, we have built an enviable reputation for delivering outstanding customer experience reflected through our sector leading Net Promoter Score®.
Human difference. Strategic impact.
Helping our clients innovate
and change for the future
Our work, and how we do things, makes a tangible difference to the day to day lived experience of those we engage with.  
Feeling valued and respected
Supporting positive progress
Providing the opportunity and conditions for people to succeed and thrive
We have a track record across all major industries and sectors; understanding the importance of delivering strategic, long terms gains of digital transformation within an organisation.
Working with trusted advisors, in partnership, to achieve great outcomes
Knowing we are in it together – striving for the same goals
Having assurance that we will do the right thing, not the easy thing